What is DEKOBOKO FRIENDS?
Why we launched the site
In search of change
"I want to live my life with a sense of constant change."
This is how I feel every day as an administrator with ADHD.
I want to gain new knowledge and learn about the world I don't know by listening to and reading stories of various people, and I want to become more powerful every day.
I call it 'change' when I can feel myself getting more powerful.
I want to learn about a world that I didn't know existed before by writing about various thoughts and ideas on my blog with all of my DEKOBOKO FRIENDS.
I look forward to receiving comments and inquiries from readers, and to hearing from those who would like to join us.
Congeniality
Just saying the word "harmonious" makes you feel warm and fuzzy, doesn't it?
Unfortunately, due to my developmental disability, I had never really experienced "harmony" until I started working for a company.
However, after being hired by a company that employs people with disabilities, he was able to experience and feel the joy of "getting along" with other people with disabilities.
In the future, I would like to grow through blogging so that we can "get along" with each other regardless of whether we are disabled or able-bodied.
Self-Dispatch
The more we can share our thoughts and ideas, and the more we are accepted, the happier we become and the more confident we become.
Many of us are cheerful people, but we would like to grow into a more positive and confident group of DEKOBOKO FRIENDS by doing more and more self-expression together.
Toward a more livable world
It is a well-known fact that people with disabilities are in the minority.
Left-handed people may have the same problem, but the world is generally made for the majority to live in! LOL!
In order to live more comfortably in such a world, we need wisdom, ingenuity, self-communication, and understanding of the minority by the majority.
All of us here at DEKOBOKO FRIENDS hope that this blog will be of some help to you.
Friends' Explanation
A company's group of people with disabilities
DEKOBOKO FRIENDS originated from a group of people with disabilities at a certain company.
The average age of our members is in their early 20's. We communicate with each other on line and have online drinking parties.
The average age is in the early 20s.
A growing number of friends
Our dream is to make it the biggest website in Japan run by people with disabilities.
We want to make it so that people can understand almost anything about disabilities by looking at the DEKOBOKO FRIENDS site.
In addition to the people who participate in the blog, there are other uneven friends.
The number has been increasing through introductions from friends.
DEKOBOKO FRIENDS will continue to grow into a large organization little by little.
Members
Mittan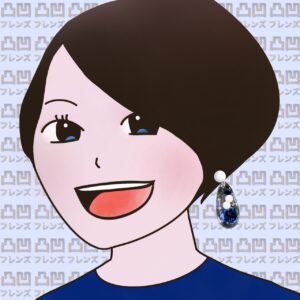 ●Name of Disability
ASD/ADHD
●A few words
I am the founder of this site and a self-proclaimed IT expert. I am blessed with family and friends, and I am enjoying my life to the fullest despite my disability. I would like to write articles that will make people who visit this site laugh and feel positive naturally.
Marlie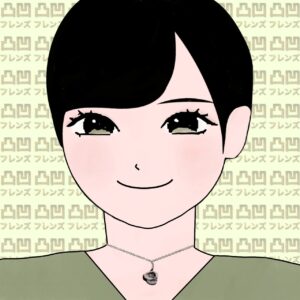 ●Name of disability
Hearing disability
●A few words
Because of my hearing impairment, I sometimes face obstacles, but I have been able to live with my husband, family and friends. I would be very happy if you could feel or share something with me through my articles about my married life, my hearing difficulties, and my hobbies. Each and every one of you is a unique individual, so please look forward to reading about you.
Chii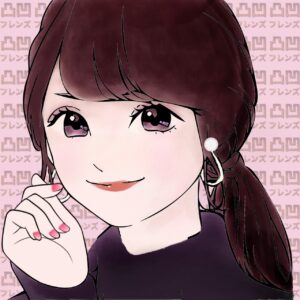 ●Name of disability
Osteogenesis imperfecta, scoliosis
●A few words
She likes Disney, cute things, and fashion. I use a wheelchair when I go out because I have difficulty walking long distances due to my fragile bones. I try to limit my activities as little as possible, and try to challenge things that interest me. Through my blog, I would like to deliver my works, stories, thoughts, experiences, etc., which will become my "bible of life.
Taro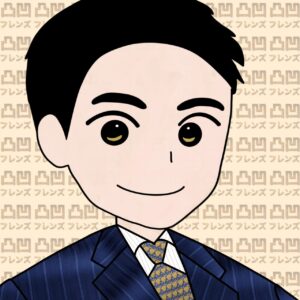 ●Name of disability
ADHD
●A few words
My hobby is to collect antique watches and jewelry.
I am mainly in charge of landscape photography on my uneven blog.
Site Policy
To provide wisdom for people with disabilities in their daily lives.
People with disabilities need wisdom in order to live.
Everyone at DEKOBOKO FRIENDS does a lot of research, thinks, and writes articles in order to make life easier for themselves and for our readers.
Sharing thoughts that are unique to people with disabilities
Just as the view from a man, a woman, or a baby is different from each other.
I believe that there are views that can be seen only by people with disabilities.
Readers with disabilities will be able to empathize with us, and readers with disabilities will be able to broaden their sense of values. That's what I want this blog to be.
Tell about your hobbies and favorite things
Just as normal people have hobbies, of course people with disabilities have hobbies too.
Please take a peek at what all of us with disabilities are interested in and involved in on a daily basis.
* In honor of the blog's opening day, December 17, 2021.
DEKOBOKO FRIENDS have created an original video!
A version with different background music from the YouTube video at the beginning of the article✨.
Please watch it ☺.
The TikTok version is here↓
#My2021 #BirthdayColor #DEKOBOKO FRIENDS
#Birth Colors for 366 Days #Blog
Click on the link below to see the latest articles posted.