Fuji Shiba Cherry Blossom Festival 2022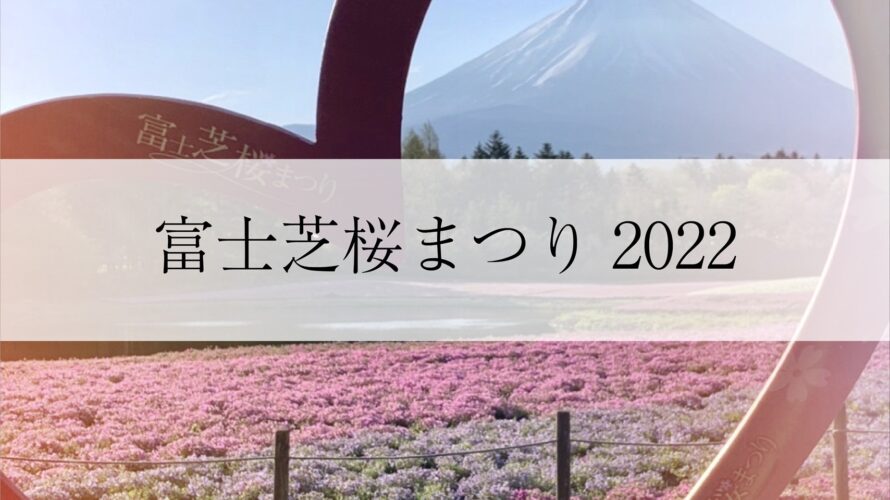 This year, for the first time in three years, we had a Golden Week without travel restrictions.
I went to see the Fuji Shiba Cherry Blossom Festival during GW.
I finally got my revenge on this place I've wanted to visit every year but never got to!
*This article is a memo of memories and notes from the first half of May.
*I hope you will warmly watch over me even though it has been a long time since I updated this blog!
Golden Week in 2022
"Car" is the way to get to the destination.
Fuji Shibazakura, a popular summer resort & a tourist destination with spectacular views.
Since there were no travel restrictions (such as emergency declaration) in Corona, traffic jams should be unavoidable…
Access to the place seemed very poor, and transportation was limited.
Access and Tours | Fuji Shiba Cherry Blossom Festival
We thought that a direct bus tour that included a ticket for admission to the park would be the most convenient, but we had suspicions that we would get caught in road congestion and crowds at tourist attractions. However, we had doubts that we would get caught in traffic jams and crowds at tourist attractions, and the tour was already almost fully booked, so we were limited in terms of dates.
Also, since there were four of us going, we decided to drive there first thing in the morning from the viewpoint that it would be cheaper to go by car and enter the park as soon as it opened to avoid traffic jams as much as possible.
*Toll road (expressway) ETC offers a discount for the handicapped at half price!
Discounts for the disabled on toll roads | DRAPLA (NEXCO East Japan)
We left home at 3:00 a.m. to arrive at the park at 6:00 a.m., the opening time.
Expressway is also more economical with late night discount.
You can get a 30% discount from 0-4am every day!
ETC Late-night Discount | Dora-pura (NEXCO East Japan)
I was able to reach my destination smoothly and almost on time because I didn't get stuck in traffic!
It was a great decision to go early in the morning to avoid traffic jams!
Fuji Shiba Cherry Blossom
I bought an advance ticket…
The park opens at 6:00 a.m. during Golden Week.
We arrived at the Fuji Shiba Cherry Blossom parking lot a little before that.
To my surprise, almost 70% of the cars were already in the first parking lot.
(There is a second parking lot… but the first is closer to the entrance.)
Everyone is thinking the same thing.
But,I was able to park in the handicapped parking lot!
It is conveniently located right near the entrance to the venue! However, the number of spaces was quite full.
I bought an advance ticket online so that I could enter the park without waiting in line.
However, it happened that the line for those purchasing tickets on the day of the visit was faster than the line for those who had purchased tickets in advance.
Was the place to pay the 500 yen parking fee on the day of purchase mixed up with the place to show the QR code to enter the park (the machine that reads the code by holding it up)? There seemed to be some confusion.
Was there a mismatch in the allocation of personnel resources and lack of coordination among the staff in charge? That part was a bit disappointing💦.
I got a commemorative postcard at that location! (I guess you have to tell them or they won't give it to you)
It was the best time to visit and enjoy the spectacular view!
The long-sought-after Fuji shiba-zakura!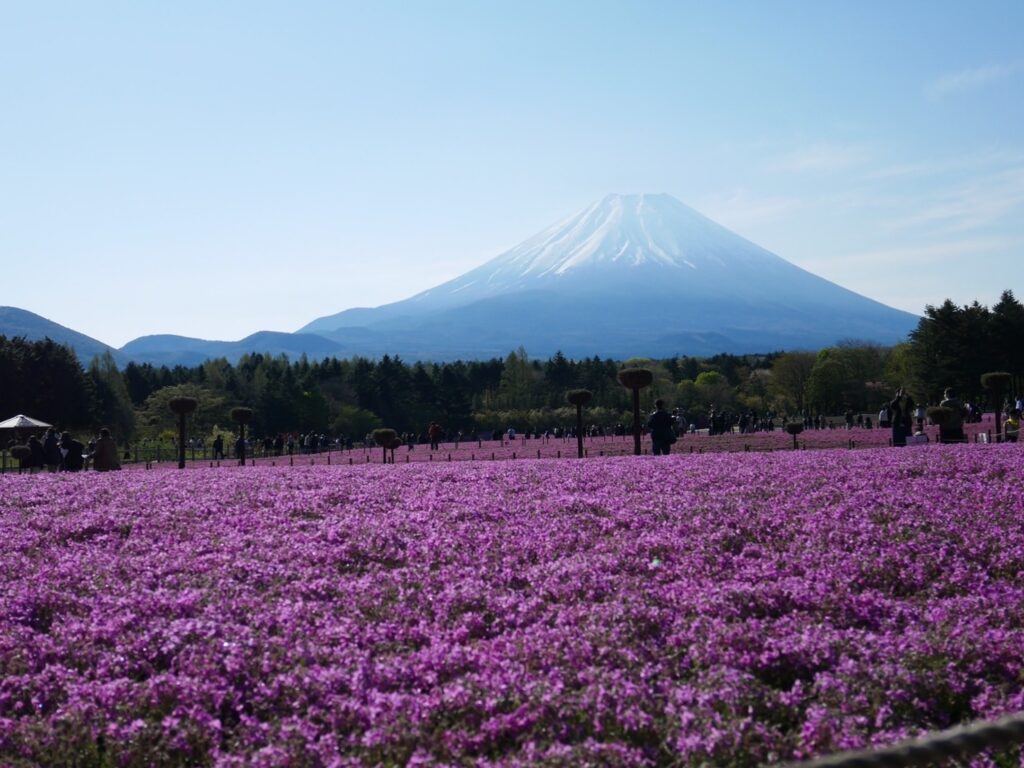 It was worth it to go there first thing in the morning at this time of the year!
Shiba-zakura and Mt. Fuji at their best ✨
Fuji ✨, which has been reported extensively on TV (that view that naturally catches your eye).
Today's Shiba Cherry Blossoms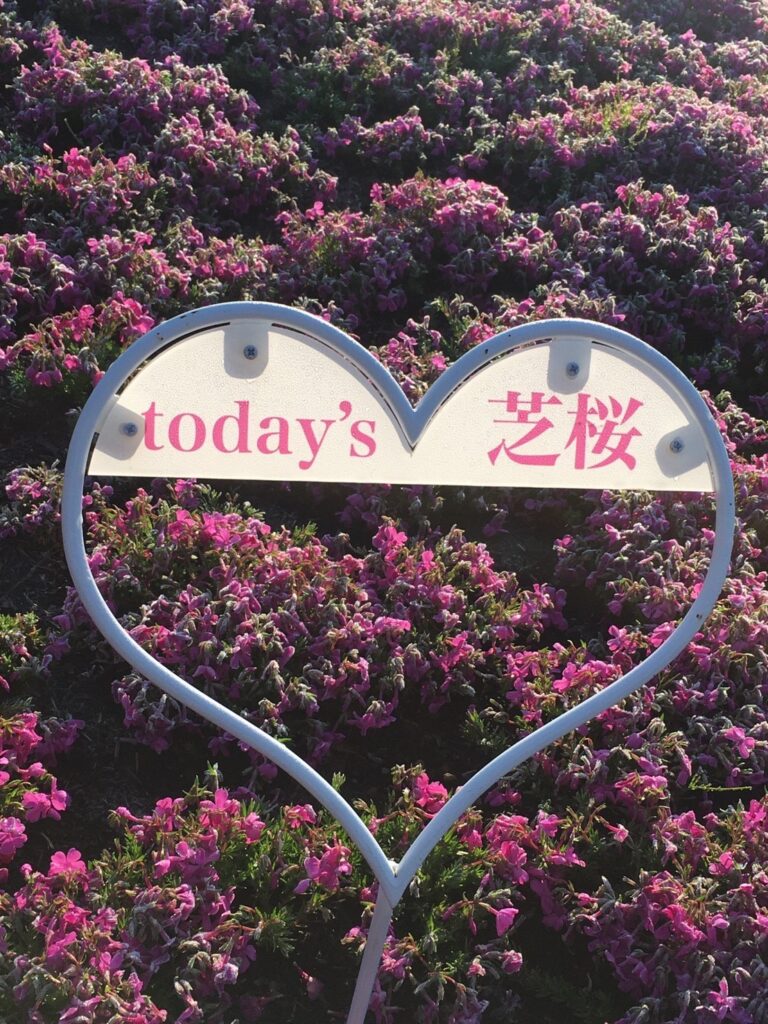 As time went by, the venue was getting crowded.
I was surprised that it was smaller in scale than I had expected.
There are only two restrooms, so it is advisable to use the restrooms around service areas and other parking areas.
There was a big line for the popular photo spots, so I didn't stand in line (lol).
The Yellow Door of Happiness 🚪.
Still, we were able to visit all the places in 2 hours. I wonder if I stayed longer than I should have.
You can listen to the audio guide on line or on the web.
Diamond Fuji 💎.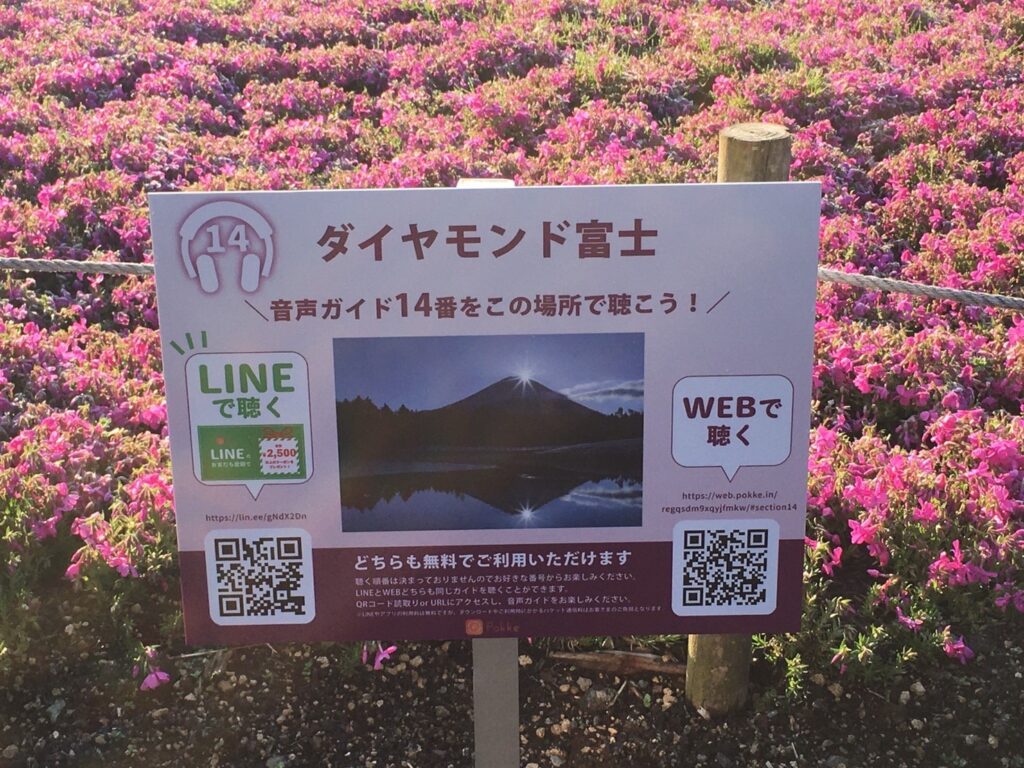 ↑Link to listen on the website
There were also 15 other stories to listen to.
1. Welcome to the Fuji Shiba Cherry Blossom Festival
2. What are Shiba-Zakura?
3. McDaniel Cushion
4. Mont Blanc
5. Autumn Rose
6. Stream of Tama
7. Orkington Blue Eye
8. Giant Rose
9. Scarlet Flame
10. Little Dot
11. Observatory
12. Heart-shaped lawn cherry planting area
13. Muscari, anemone, primrose
14. Diamond Fuji
15. Peter Rabbit English Garden
Travel Guide Pokke Let your journey tell a story.
↑Travel with sound and voice. A new type of voice-guided tour application – Pokke [Pokke
I feel like the number of contents I can listen to with sound is increasing these days!
Peter Rabbit English Garden
A new spot on the grounds of Fuji Shiba Cherry Blossom in the spring of 2022.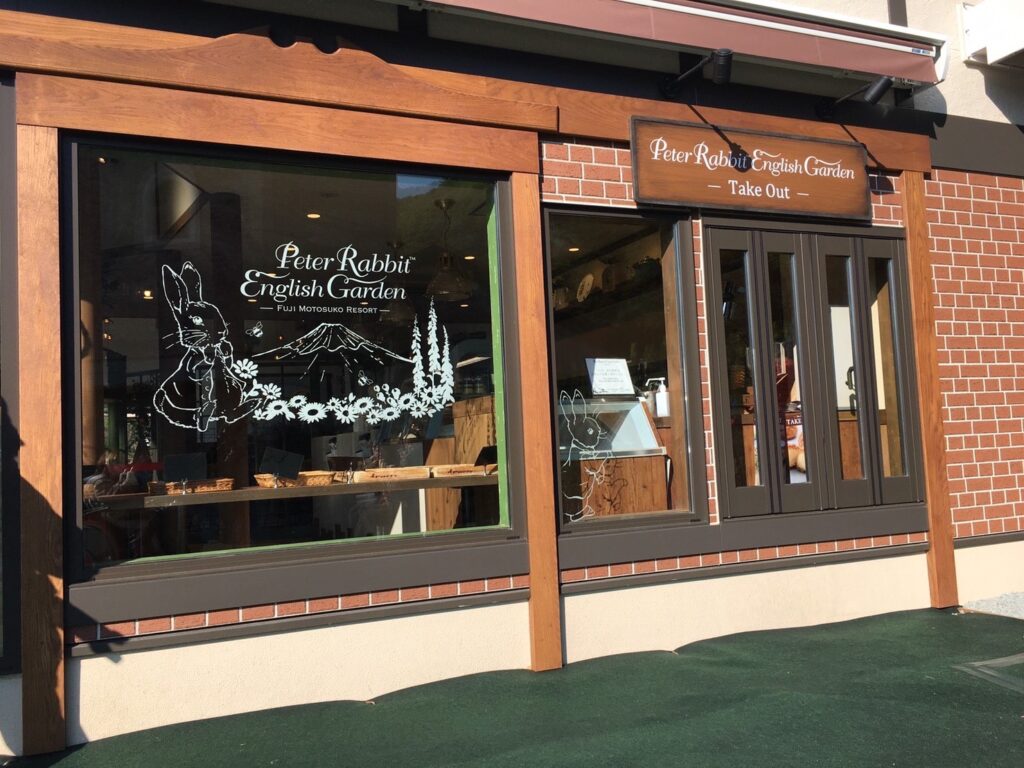 The gallery behind the store (souvenir shop) is like stepping into a picture book.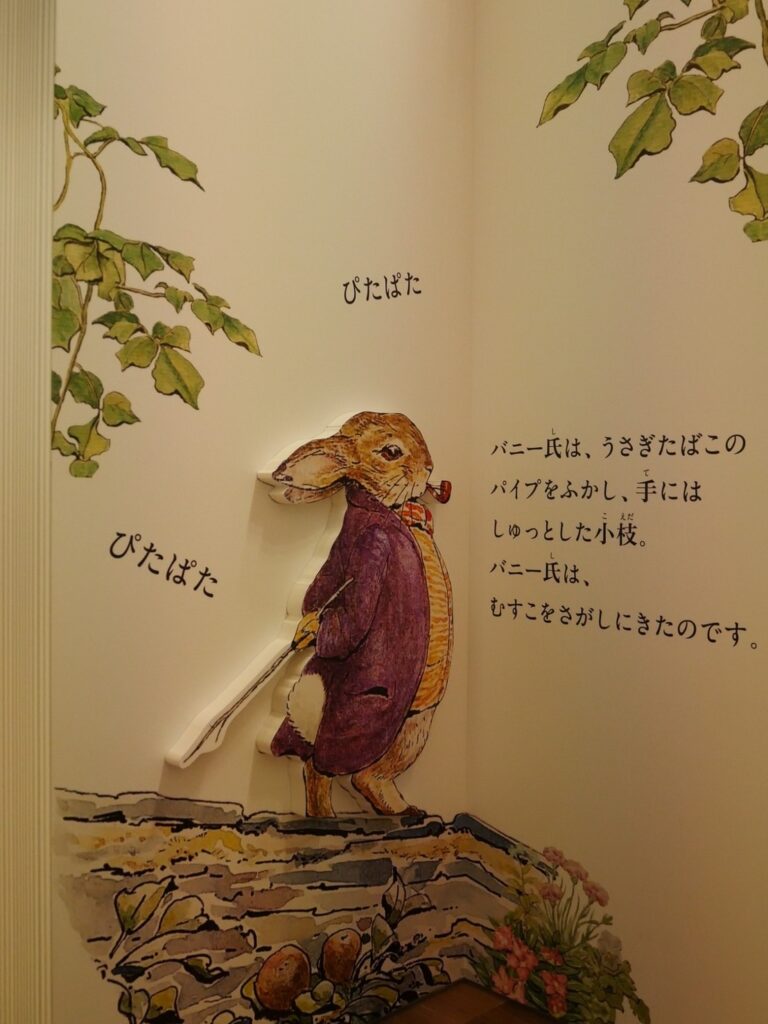 This kind of exhibition is interesting, but I thought it would have been nice to have more space.
The Peter Rabbit decorations here and there were adorable ❤.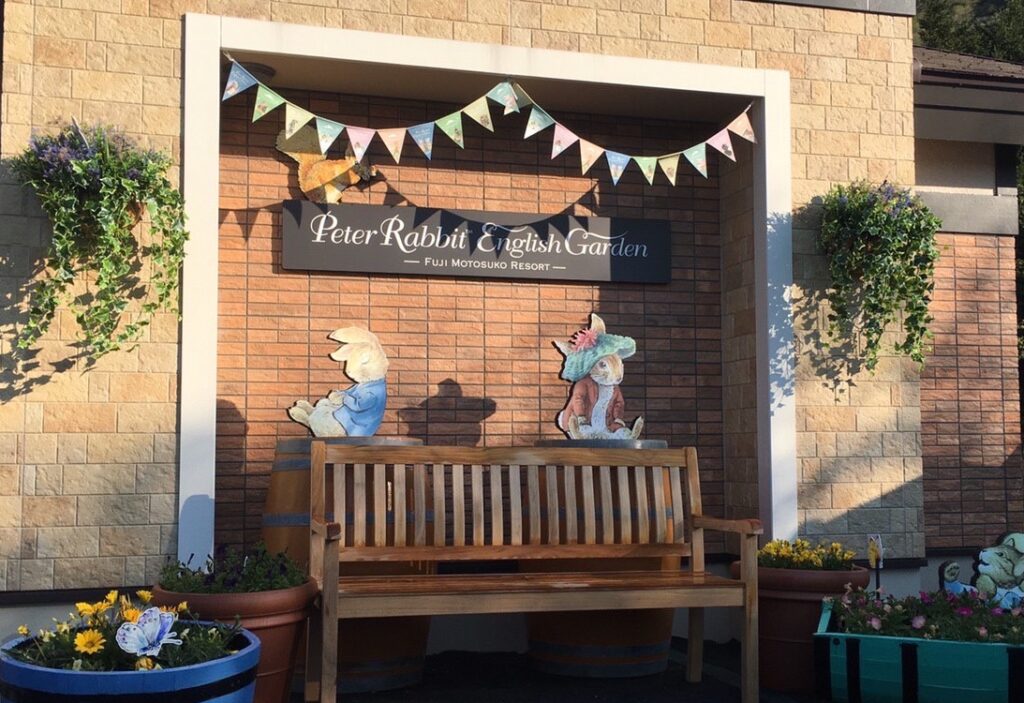 I want to be immersed in this kind of worldview all the time.
Pink happiness in my heart.
We bought some souvenirs and left around 8 o'clock.
Fuji was clearly visible without any clouds 🗻.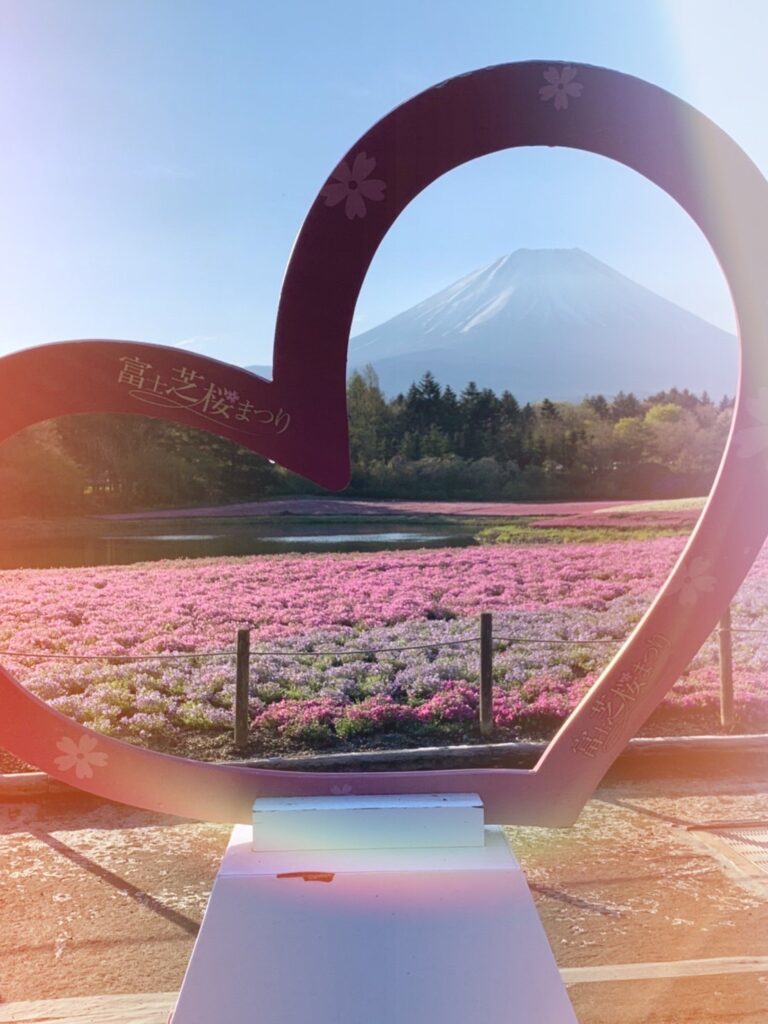 Fuji was clearly visible without clouds 🗻, and the collaboration with the grass cherry blossoms was so beautiful ♡.
A good photo spot. Emo photo up
I decided to use pink for this year's New Year's card, so I was happy to see this spectacular view.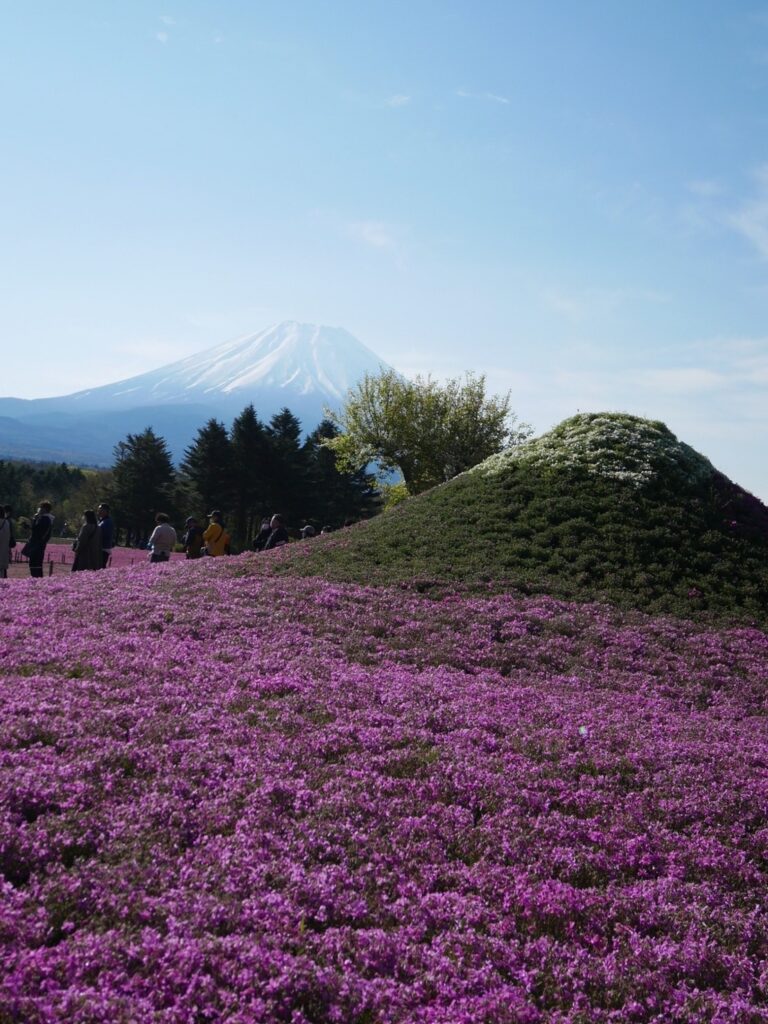 Two Mount Fuji!
I finally met them. I may never be able to go back.
I had this view burned into my eyes, so I shared it with you 👀.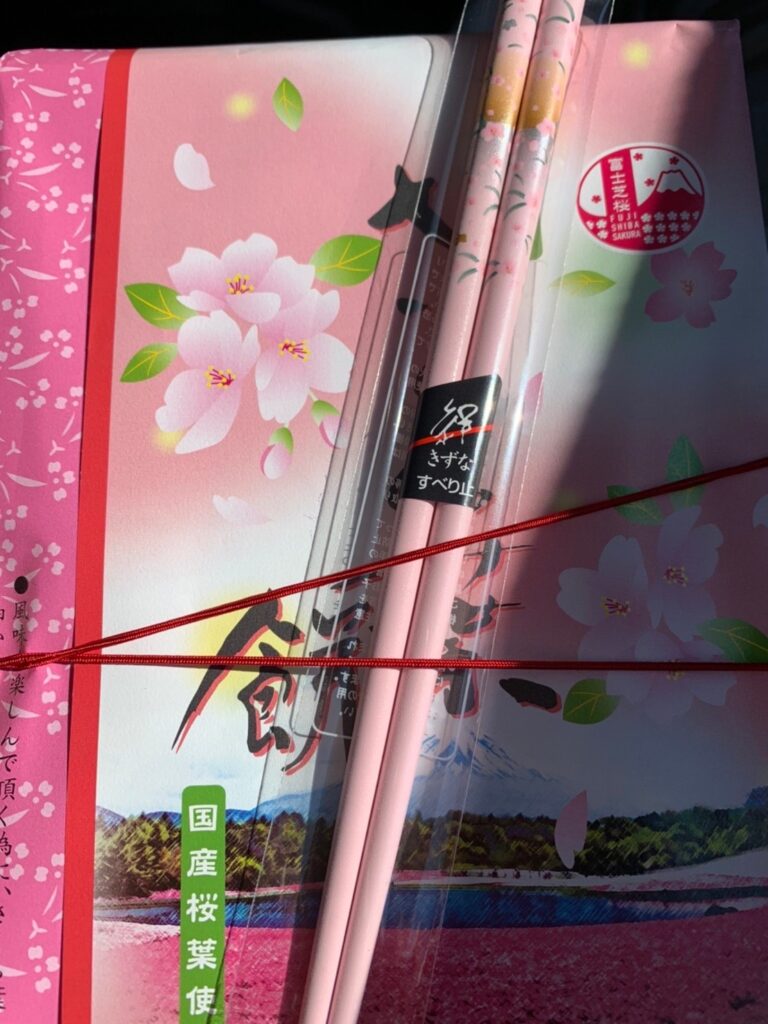 I also shared a cherry leaf rice cake☺.
With cute chopsticks ♡🥢.
We did get caught in a bit of traffic on the way back.
But I enjoyed it, so all is OK.
Lunch was at Kisoji in Tokyo.
Stable Kiso🤩.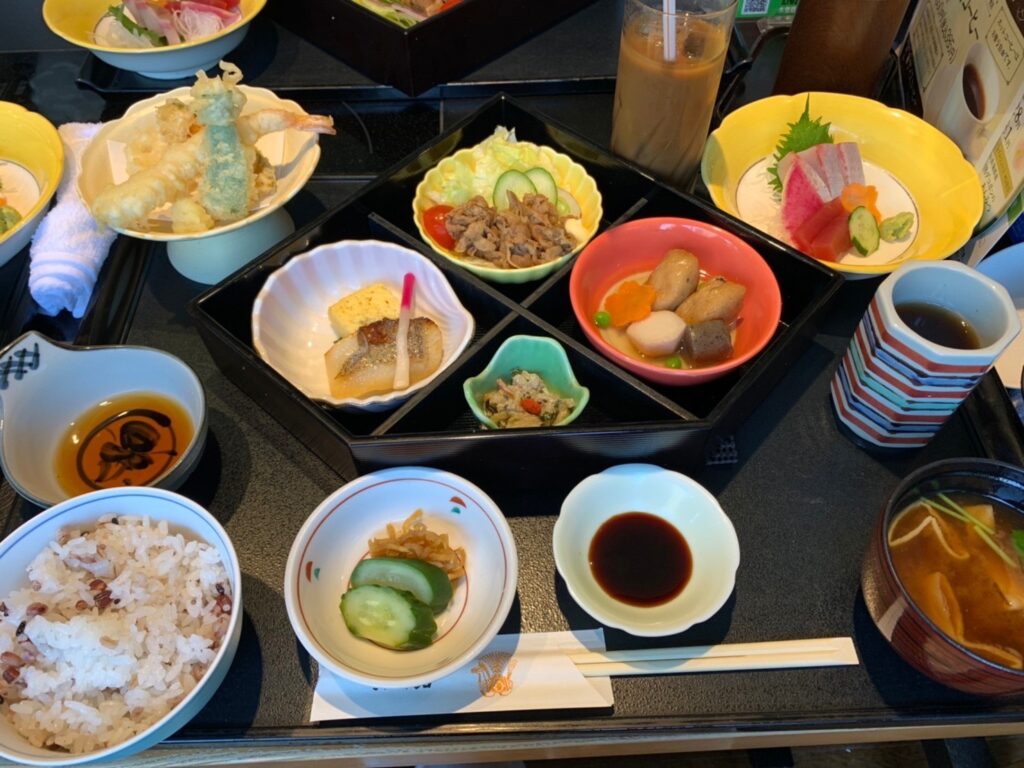 Delicious and a bit expensive lunch.
All on me.
Previous article

Next Article