Celebrating one month of blogging! Starting social networking!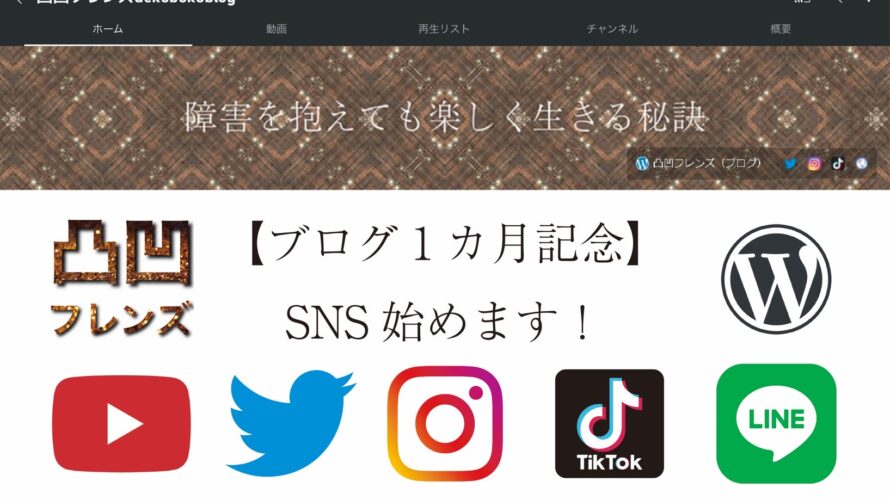 It's been a month since we launched DEKOBOKO FRIENDS blog.
A lot of people have been reading our blog. Some of them are from overseas…
Thank you very much.
And now, in commemoration of our one month anniversary
In order to let as many people as possible know about DEKOBOKO FRIENDS, and to deliver real voices from people with disabilities based on their own experiences,
we have decided to create an official social networking site!
We have created 5 accounts in total, so here they are.
I'd like to know what kind of things we'll be posting on each of these media.
If you are interested, please follow us.
DEKOBOKO FRIENDS "Official SNS"
YouTube
If you are viewing this on a PC, you will see a small SNS icon in the upper right banner.
If you tap it, you will see the SNS link.
If you tap on it, you will be taken to the SNS link.
I myself was amazed at how revolutionary this feature was!
I had just launched the site when it was still in its infancy.
Some of the short videos got more views than I expected!
It's a good exercise in communicating things clearly in one minute or less!
I hope you can add subtitles to your short videos.
You can add subtitles to short videos. It would be nice to be able to explain ☺.
Maybe there will be explanatory videos in sign language or fingerspelling later on!?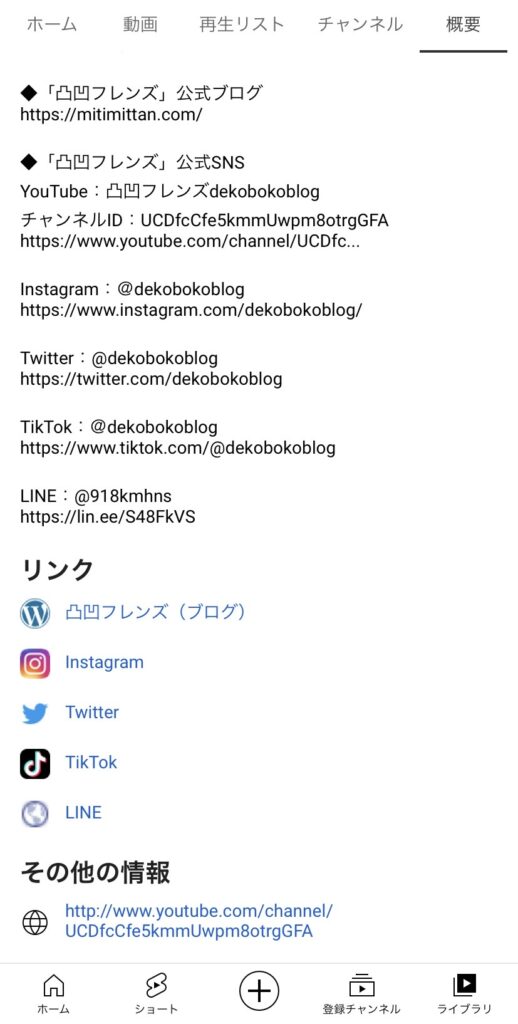 If you open the YouTube app from your phone and press the overview field…
You can see an overview of DEKOBOKO FRIENDS at a glance.
Listed in the overview column
Search for the account name @ or "DEKOBOKO FRIENDS".
or by copying and pasting the URL into the search field of the website.
You can check the information.
It also has a more useful feature.
Underneath the summary, there is a display called "Links".
You can also jump to the URL of your blog or social networking sites.
You can also jump to them from here.
YouTube can be used as a place for videos to be posted on your blog.
In addition, we hope to constantly upload attractive videos to YouTube as a place where we can send out various information from the members of Bumpy Friends so that many people can watch them.
Furthermore
We've added multilingual support for subtitles and summary fields!
↓We have translated subtitles in 10 different languages!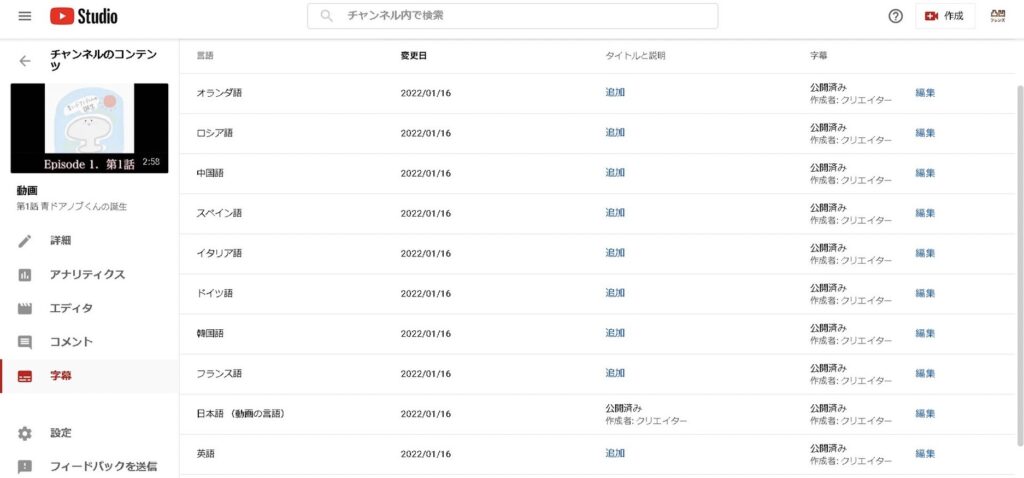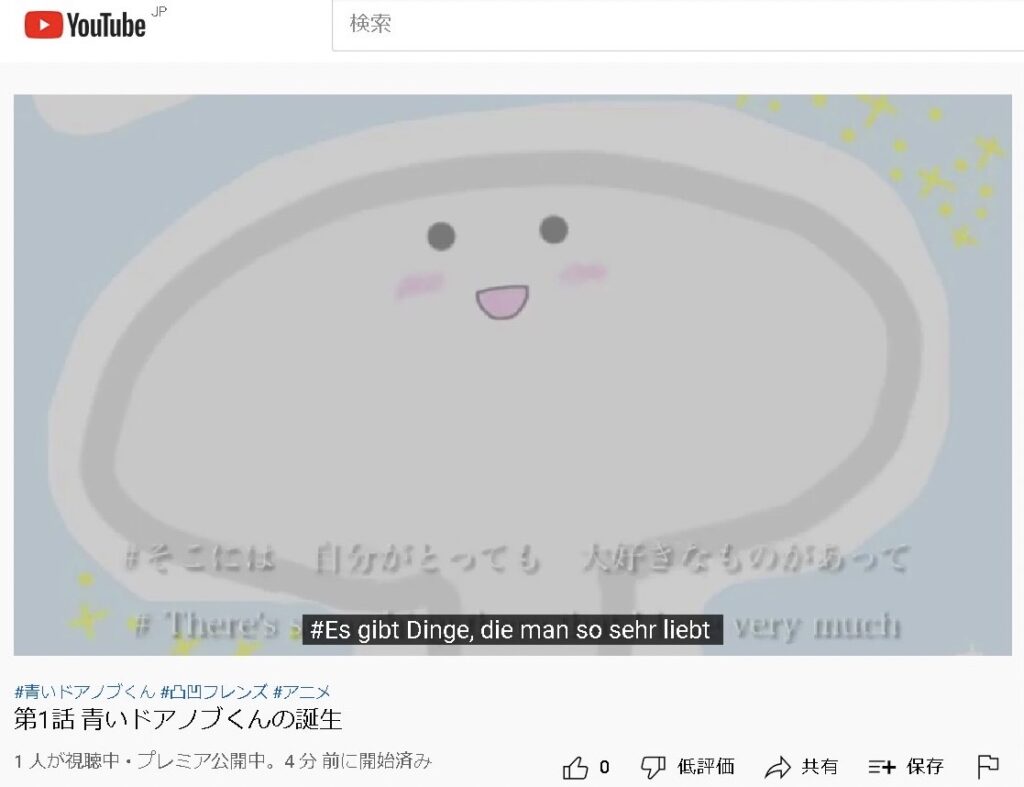 ↑Can you guess what language the subtitles are in?
You can check the answer from above 🔗!
Eventually, the blog will be global, including English.
I will do my best to translate it.
Thank you very much for your support.
Twitter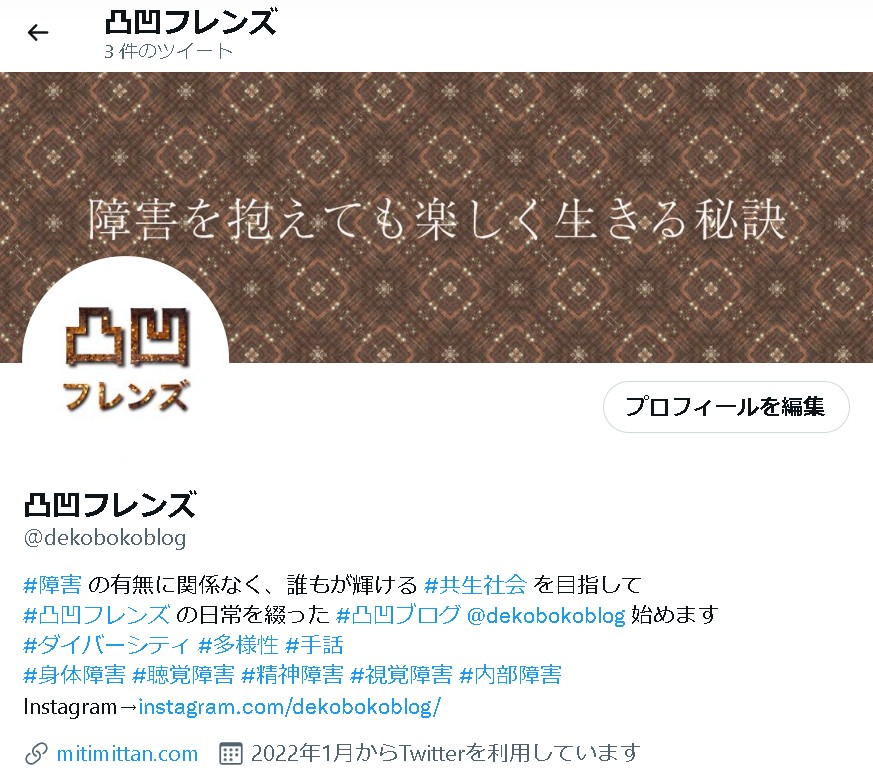 Clicking on the hashtag # will take you to
to see related posts with the same tag.
I've also included the URL for Instagram.
If you want to see the Instagram, please click on that link.
In addition, there is a link to the website (blog) at the 🔗 symbol.
There is also a link to the website (blog).
From here, you can go to the homepage of Bumpy Friends.
Now that we're interconnected, it's much more convenient!
On Twitter, we will announce when there is an update to the blog, as well as
On Twitter, we'd like to let you know when there are updates to the blog, and also tweet about the little things that happen in our daily lives.
Instagram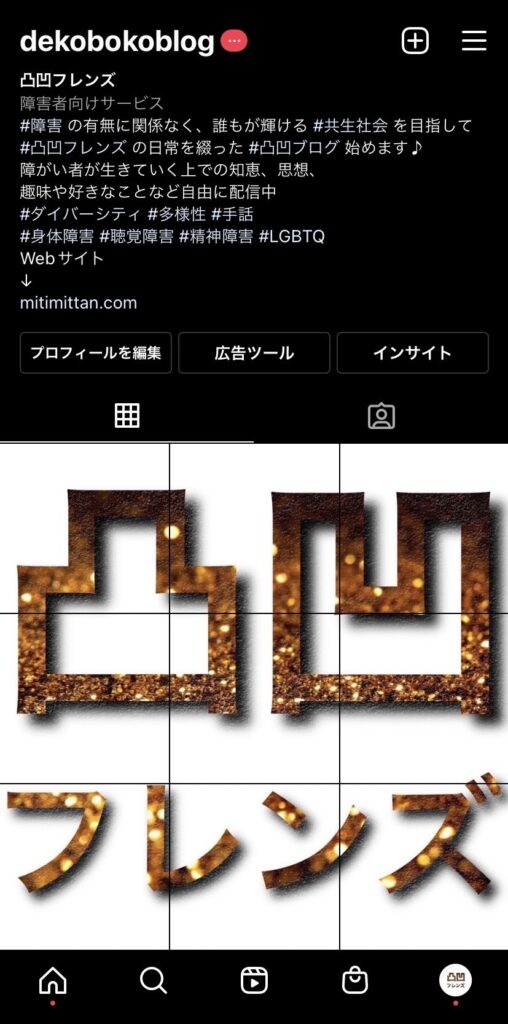 You can also use #hashtags on Instagram to view related posts, and
You can browse the blog from the website ✨.
In addition to reporting every time there's an update to the blog post.
We also plan to post stylish photos and short videos.
We will be posting a lot of information about disabilities from the perspective of the people who are affected by them.
I hope this will be an opportunity for many people to learn about various things.
TikTok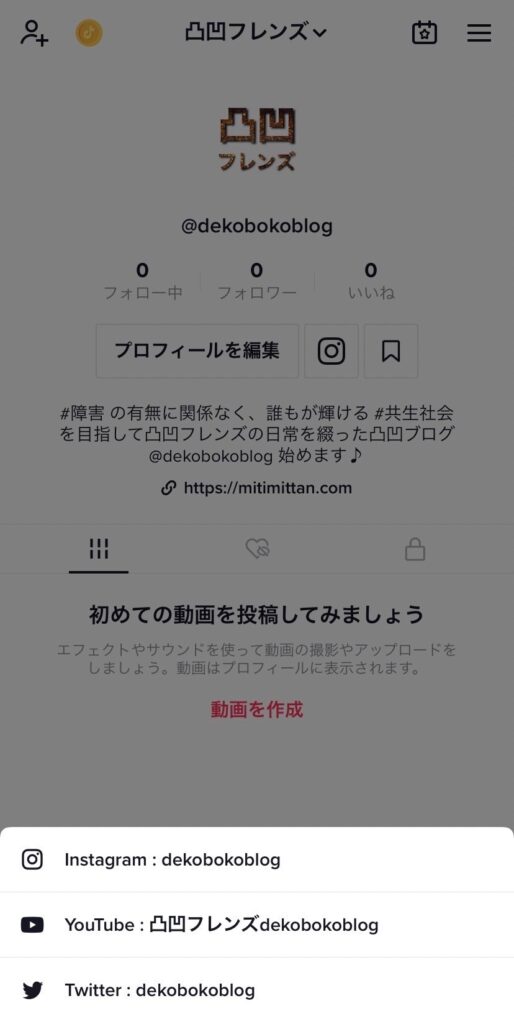 As well as our website (blog)
I've also linked it to Instagram, YouTube, and Twitter.
I'm learning a lot to get ready for full-scale operation…
I'll try my best to make lots of fun TikTok videos as well☺.
LINE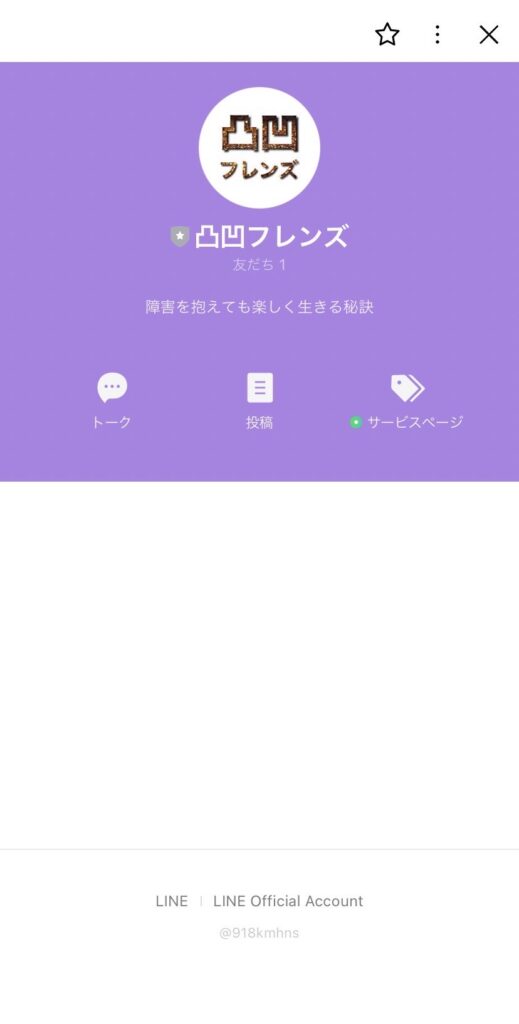 Account name: DEKOBOKO FRIENDS
LINE ID: @918kmhns
↓Convex Friends QR Code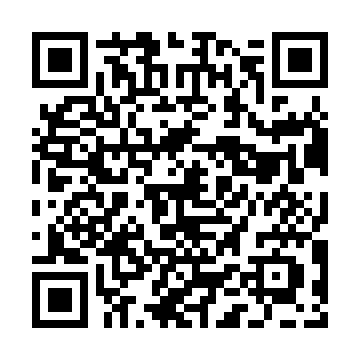 I got to know the other side of the business account.
If you sign up, you might be able to hear some secret stories just between us…!
In Closing
From the standpoint of operating a social networking service, it is necessary to gather information and write about it while carefully researching various things, which leads to the improvement of one's skills, much more than just browsing for ROM.
Also, when you are on the website operation side, it is a continuous cycle of researching and practicing things that you didn't know much about before, such as design and code, so you are absorbing more things at the same time than if you were working at a company, and your head is always spinning.
It makes me think a lot about how to organize my schedule and how to use my time. Anyway, I can acquire a wide range of skills. I think I'll be especially strong in IT…
I will continue to use my PC, iPad, and iPhone without fail, studying every day so that I can use all the tools well. As I get better, I'd like to share my screen with others and make instructional videos.
The great thing about starting a blog is that I've even been offered interviews from third parties!
If you would like to have an article published on the web, or if you would like to be promoted, etc. Please feel free to contact us at any time.
Please feel free to contact me via the contact form, DM on various SNS, or If you know someone, I'm always waiting for you in private chat!
As for the social networking sites, we have just started all of them, but we would appreciate it if you could watch over them warmly.
We will be adding more SNS buttons as we go along so that they are visually easier to understand.
Please look forward to the further growth and power-up of DEKOBOKO FRIENDS in the future.
So please look forward to my next post!
Previous article

Next Article